We are pleased to share some news from the 2023 IEEE Future Networks World Forum (FNWF) in Baltimore, MD, USA. Our paper, mmWave Beam Selection in Analog Beamforming Using Personalized Federated Learning was awarded the Best Paper Award. This recognition is both humbling and encouraging for us as researchers.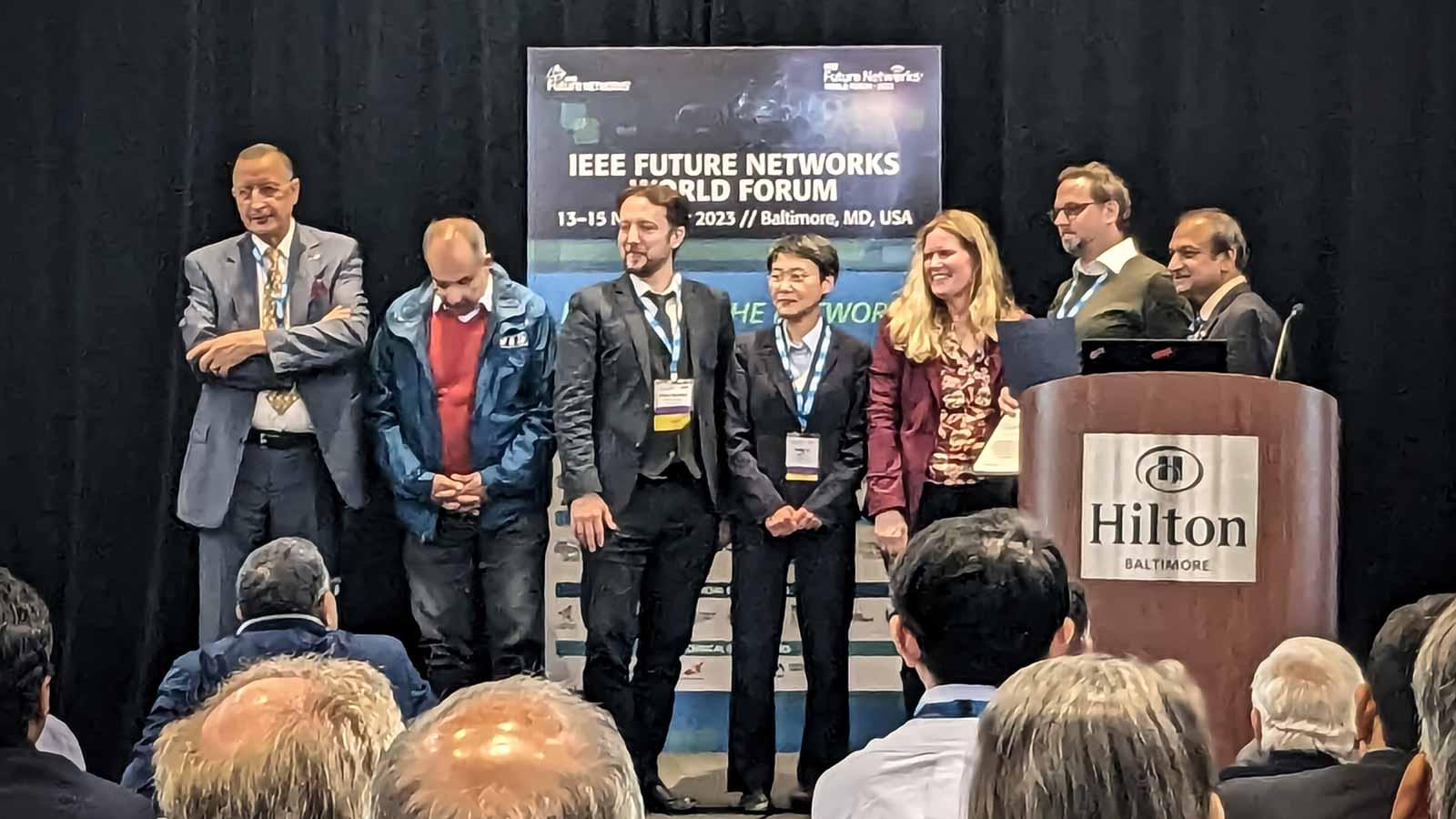 This achievement is not ours alone. It reflects the support and collaboration of many - from our colleagues and mentors to the broader community of researchers and professionals who continually inspire us. Our sincere thanks go to the IEEE FNWF for considering our work and to everyone involved in the conference.
A special mention to my co-authors Filippo Vannella, David Sandberg, and Rickard Cöster. Your insights and hard work were crucial in this endeavor. Working with you has been a rewarding experience. Toghether, we also extend our gratitude to all who contributed in various capacities, not least the coffee roasters who kept us going!
Congratulations to the other awardees. It's an honor to be recognized alongside such talented peers.
For those interested, our paper is available here. We welcome your thoughts and engagement. Lastly, a thank you to Thomas Sandholm for capturing the pinnacle of our journey in this photograph.
We look forward to continuing our research and sharing our findings with the community.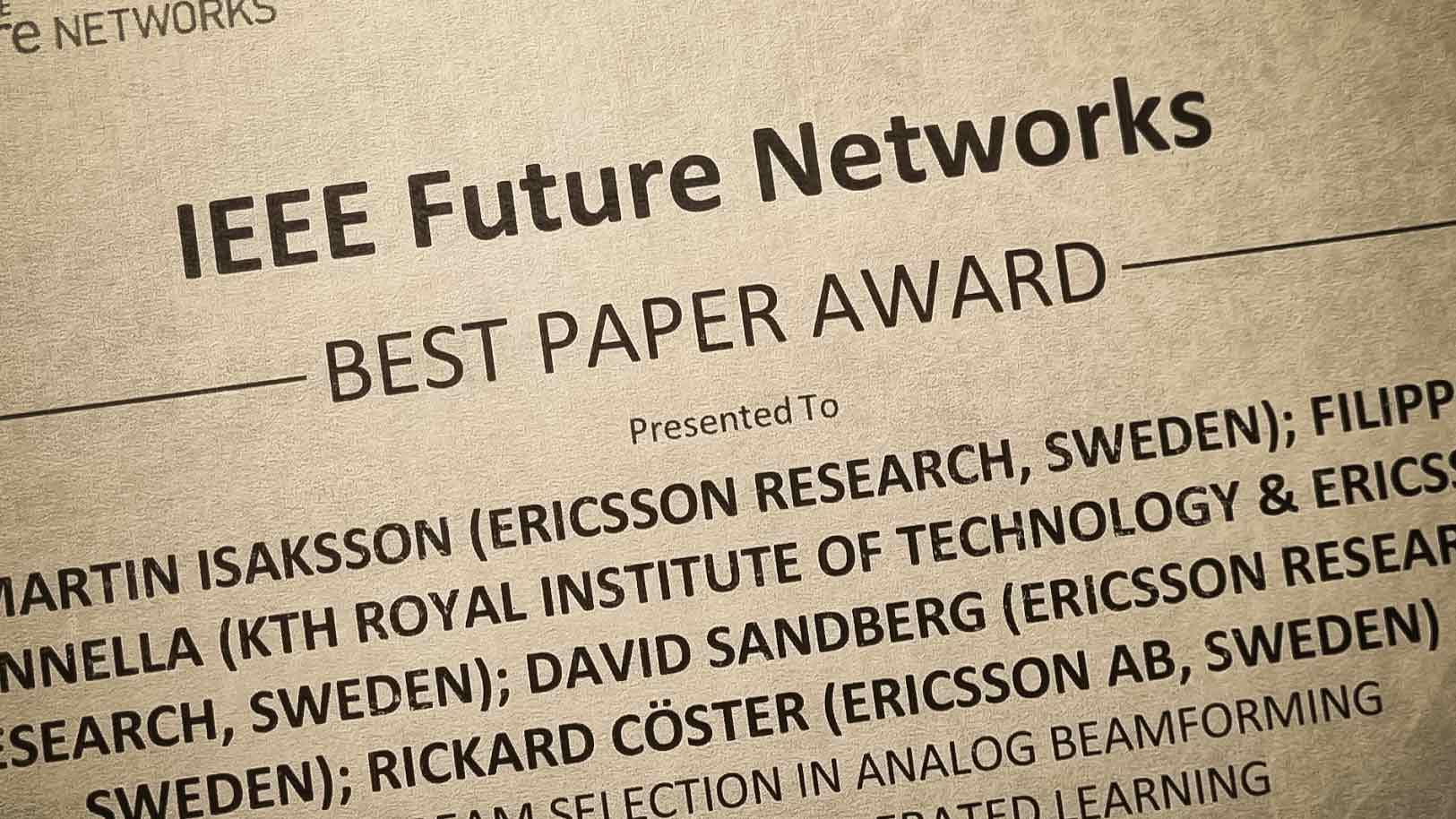 References
Suggested citation
If you would like to cite this work, here is a suggested citation in BibTeX format.